Movie night on Bradlo 2023
---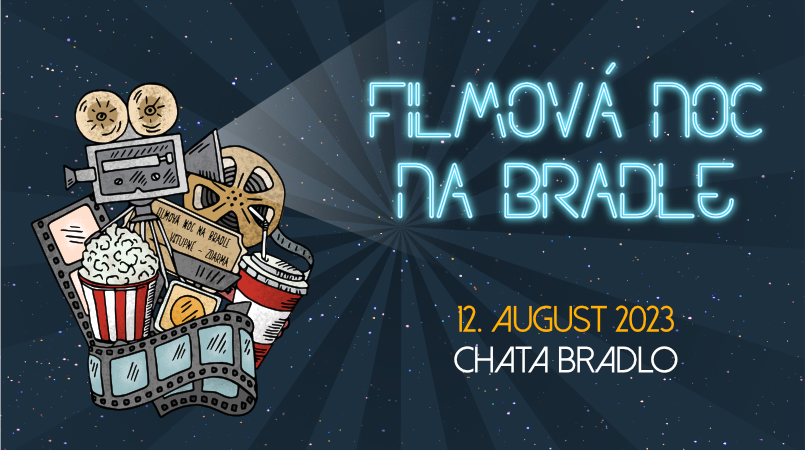 The cinema is here again!
On August 12, we will gather in the meadow near the cottage, snuggle up in a blanket and watch two movies. At around 8:00 p.m., we will'll play the fairy tale not only for children, Puss in Boots: The Last Wish. At about 10:00 p.m., we'll have a load of navy aviation, emotions and action in the movie Top Gun: Maverick.
The guys from Coolňa bistro will fill your bellies. You can find their food truck right next to the cottage and the menu will be very fun:
✨ Cuban sandvich
✨ nachos with cheese sauce or guacamole
✨ sweet Bombolone
At our cottage, we will take care of your drinks and the best fresh popcorn in the area will not be missing.
Take a ride with the Vláčik Brezováčik, which will leave from the main square in Brezová at 6:35 p.m., 7:35 p.m. and 9 p.m.
Entrance is classically free, so don't forget to support us by buying drinks and food!
❤️
We are looking forward to you!