Welcome warm sunshine!
---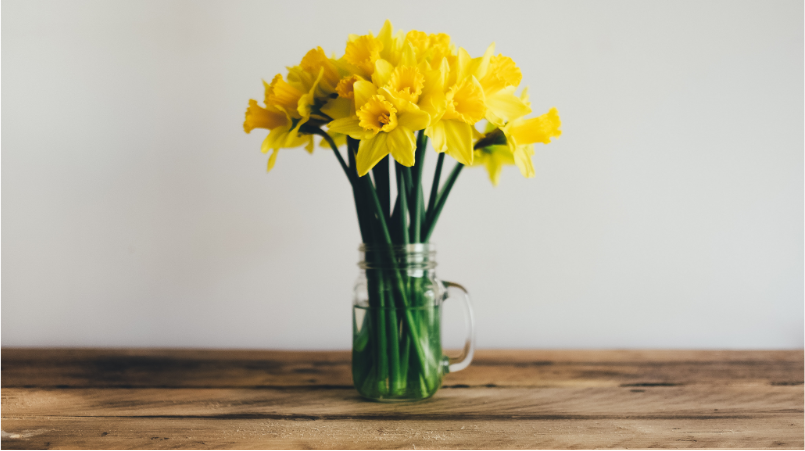 Warmer weather is finally here and the sun is so kind to us to let us enjoy our terrace. And since we want sunrays to warm us more and more, we are inviting spring with a new seasonal offer. The main role is played by matcha – Japanese green tea, which we incorporated into milky latte drinks. Also try the version with mango or strawberry puree. You can refresh yourself with our Oranžáda drink, for non-coffee drinkers we have prepared the classic Caro drink with or without milk. It's a mixture of roasted cereals such as barley and rye and the taste gently revolves around coffee, it's such an interesting decaffeinated drink. Surely many of you know Caro from good old days, so enjoy it with nostalgia, we are serving it as 300 ml drink. 🙂 If necessary, you can still warm yourself up with our cottage tea or our ginger tea, which you liked very much. We really wanted our ginger tea to be delicious, so we took care with its recipe and its composition. In our humble opinon the tea is so great that we will take this secret recipe to the grave. 😀
Our non-alcoholic offer:
MATCHA LATTE – a milk drink with matcha tea
STRAWBERRY MATCHA LATTE – matcha latte with strawberry puree
MANGO MATCHA LATTE – matcha latte with mango puree
BROWN SUGAR MATCHA LATTE – matcha latte with brown sugar syrup
ORANŽÁDA – our fresh sparkling orange drink made from orange juice
CARO – caffeine-free cereal drink served with milk
GINGER SHOT – a warming non-alcoholic shot made from ginger, extracts of elderflowers, primrose and raisins
GINGER TEA – strong tea made from fresh ginger, orange juice and spices
COTTAGE TEA – sweet herbal tea from a loose mixture from the Tatras, we recommend the alcoholic version
If you still feel cold  and you're not driving, have one of our hot Herbert drinks. Why Herbert? Because we use Slovakian Herbert syrups, which are produced as a pure, natural product without the addition of the "alphabet" – artificial essences, sweeteners or additives. We used their own recipe, we just invented new names for some versions.
Herbert drinks:
KAMIL – a hot drink made of gin, ginger & chamomile syrup, lemon juice and hot water
KAMILA – hot drink made of mead, ginger & chamomile syrup, lemon juice, honey and hot water
RADIATOR – a hot drink made of spiced rum, thyme & lemon syrup, lemon juice and hot water
OI PORTO – a hot drink made of rum, white Port wine, thyme & lemon syrup, orange juice and hot water
MÄTLA – a hot drink made of spiced rum, maté & mint syrup, lime juice and hot water
KATLA – a hot drink made of gin, maté & mint syrup, red grapefruit juice and hot water
CHERRY AMY – hot drink made of gin, lavender & blueberry syrup and hot water
FRANK – a hot drink made of rum, lavender & blueberry syrup, red grapefruit juice and hot water
So come catch the sunrays at Chata Bradlo. Happy Spring! 🙂