Time trail: Časovka na Bradlo
---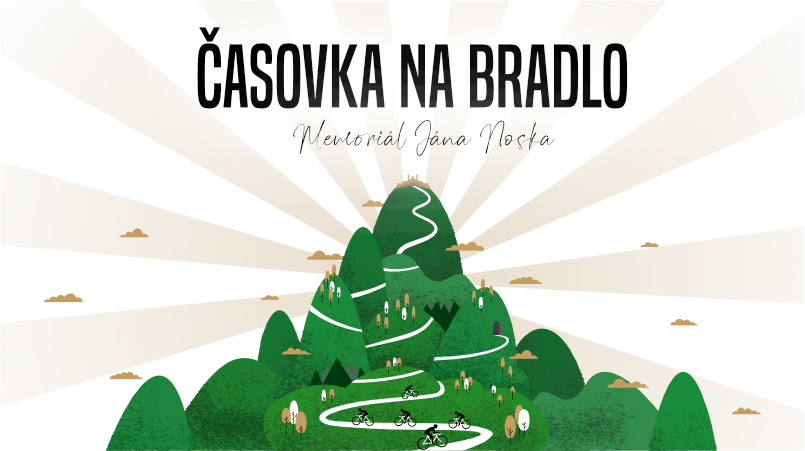 Long avaited time trail race Časovka na Bradlo is back!
September 17, 2022 is the day to get sweaty. It doesn't matter if you have road bike or MTB, you are still very welcome. Do you ride an e-bike? Great! We have MTB cathegory for you.
🚴🏻‍♂️ Race start time is scheduled on 10:00 AM. We'll be starting from Brezova pod Bradlom main square and finishing under the cairn of Milan Rastislav Stefanik. Race length for road bikes is 4,4 km and for MTB is 4,9 km. Altitude for the both categories is 268 m. Race time will be measured by professional timer and first three places of each cathegory will be awarded by medal and winning package.
Every participant will get a registration package and some refreshment in Chata Bradlo.
Starting fee:
🚴‍♀️ 15 € online upfront
🚴‍♀️ 20 € fee paid on race day
ORGANIZATORS:
Slovenský cykloklub, Chata Bradlo
GENERAL PARTNERS:
Procycling, Nadácia ZSE
PARTNERS:
Bradlo Bike, mesto Brezová pod Bradlom, obec Priepasné, MY BIKES, Biker, Origos, GDOCK BIKE RACKS, Žiwell – piešťanský pivovar, Bikepoint.sk, Bianchi bicycle lounge, LAD plus, ToToSPORT